Once again, Kondwani Nankhumwa, blew away an opportunity to position himself as the capable Leader of Opposition.

Not only is Nankhumwa haunted by stories of questionable academic credentials, he is also widely regarded as the worst Leader of Opposition ever in the Malawi's history.

Time and again he has been presented with opportunities to shrug off that perception but he sadly keeps on squandering them with caress abandon.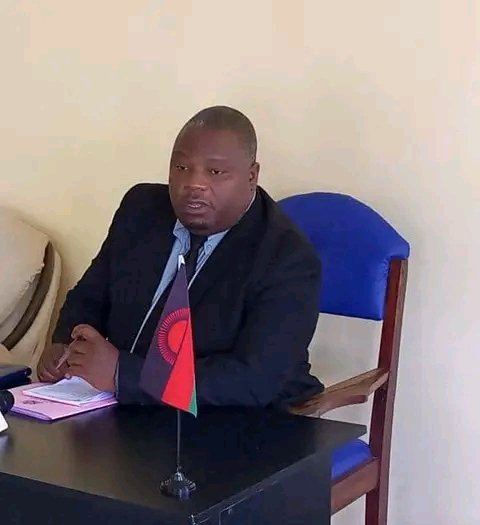 Such was the tale on Monday during the delivery of his response to the 50th State of the Nation Address delivered by President Lazarus McCarthy Chakwera on Friday last week.

When he took the floor Nankhumwa did not only fail to provide checks and balances to government as required of him as a Leader of Opposition, he also exposed his shallow understanding of complex details contained in the SONA.

Talking about him being widely regarded as the worst Leader of Opposition, it also occurs to many as they asked how on earth did he end up being on that important position of all people in the opposition bloc.

But again, Malawians are reminded that Nankhumwa imposed himself and he does not even have the blessings of his party's central executive committee.

Otherwise, all things being equal, despite the DPP being a party with so many questionable characters, there are still some people better suited for the position who could have made better Leaders of Opposition.

And Leader of the House, Richard Chimwendo Banda, may have sounded brutal in his assessment of Nankhumwa's response but he could not have said it better.

Speaking to the media afterwards Chimwendo pointed out that Nankhumwa's response was devoid of substance and he failed to provide solutions to issues he talked about in his response.

''He [Honourable Leader of Opposition] actually said nothing. On the alleged persecution of the Director General of the Anti-Corruption Bureau, he was invited to appear before the Commission to present his side of a story but he did not go,'' said Chimwendo in reacting to the accusation Nankhumwa leveled on President Chakwera that he was not aware of Chizuma's arrest beforehand.

This is exactly what Nankhumwa said: ''The President said he did not know anything about Chizuma's arrest on December on 6th December 2022. He quickly set up a Commission of Inquiry to establish circumstances surrounding the arrest, including who actually ordered it"

Now here are some of the things which put Nankhumwa's integrity into question. While President Chakwera was honest enough to say he had no knowledge of the arrest, Nankhumwa informed Parliament on 6th December that he was aware of Chizuma's arrest yet when the Commission summoned him he failed to show up, not only once but twice.

That's according to the Commission of Inquiry's report.

It reads: "The Commission of Inquiry sent summons to the Honourable Speaker requiring the Presence of Honourable Kondwani Nankumwa MP, Leader of Opposition on 23rd December, 2022. Honourable Nankhumwa MP did not appear on that date or 28th December 2022. He did not appear on that date too on the ground that he was attending the funeral of Late Mr. Alex Nampota (former ACB Director General). Mr. Nampota was laid to rest on 27th December 2022 a day before Hon Nankhumwa was supposed to appear before the Commission''

We can say so many things about Nankhumwa, but one did we expect a man of questionable academic credentials to be truthful?

In any case, even as we are writing this we are not sure whether he is really Kondwani Nankhumwa or the imposter we are told he is.

Is he Kondwani Nankhumwa or George Malemia. Surely, Malawians don't expect much from a much with such credentials.