Reported by Shadreck Chikoti
In coming SADC chair, President Lazarus Chakwera, on Friday, November 27, 2020, during the SADC Extra-Ordinary Organ Troika Summit, that took place in Botswana's capital, Gaborone, assured SADC Heads of States that Malawi remains committed to the cause of peace keeping and security in the region.
Speaking at the Summit, Chakwera said,
"Let me state unequivocally that Malawi remains committed to the FIB (Force Intervention Brigade) initiative of SADC, operating under MONUSCO (United Nations Organization Stabilization Mission in the Democratic Republic of the Congo).
Our commitment is not mere rhetoric, for even though Malawi's contribution of troops to the FIB is down by 18 percent, a battalion of 700 of some of our finest soldiers remains deployed to this cause."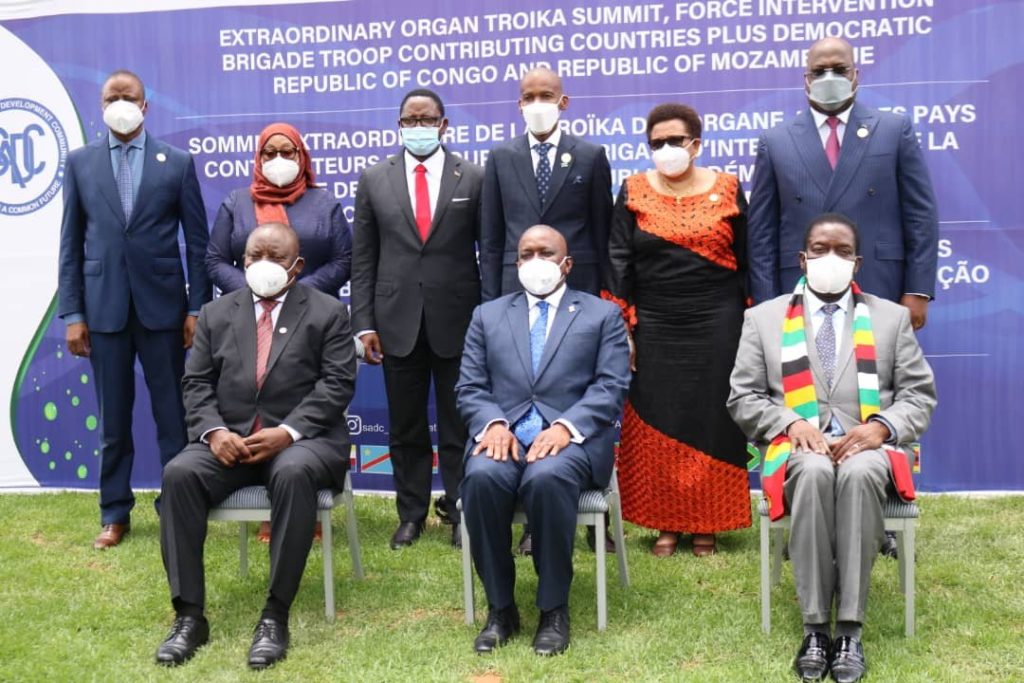 Chakwera went on to highlight the areas that Malawi was keen to support, which among others included, Malawi's support for the SADC position on the establishment of Quick Reaction Forces (QRFs) under the Command Affiliation of the FIB Commander and Malawi supports for the SADC position on the attachment of staff officers from non-SADC TCCs to be on a permanent basis as an integral part of the FIB Headquarters.
Among other things, the summit is expected to focus its attention on Mozambique and the Democratic Republic of Congo where there are reports of terrorist activities and armed threats disturbing the two countries and the region.
In Mozambique the insurgency first arose in 2017 in the country's northern province of Cabo Delgado, pledging its allegiance to ISIS in 2019, and in 2020 there are reports it has been added to the Islamic State Central Africa Province. Over the course of three years the insurgents have caused death to over two thousand people, while displacing over 250 000 others.
The DRC was admitted as a member of SADC in 1998 when Kabila's forces defeated the ruling Mobutu. The relation between SADC and DRC has been cordial since then and SADC's intervention has involved the regional block and also coalitions of the willing countries.
Other heads of States attending the summit are, President Cyril Ramaphosa of South Africa, President Mokgweetsi Masisi of Botswana, President Emmerson Mnangagwa of Zimbabwe, President Felix Tshisekedi of the Democratic Republic of Congo and other delegates include, Hon. Jaime Neto, Mozambique Minister of Defense, Rt. Hon. Samia Suluhu, Vice President of Tanzania, Hon. Dr. Lemogang Kwape, Botswana Minister of Foreign Affairs and Dr. Stergomena Tax, Executive Secretary for SADC.