By Solister Mogha

President Dr. Lazarus Chakwera has reaffirmed the government's commitment towards improving university education by among others putting up new and modern teaching and learning structures for the advancement of tertiary education.

Speaking Wednesday in Zomba during the graduation of 360 students at the Great Hall, University of Malawi (Unima) campus, Dr Chakwera said when he ascended to power, he made a commitment to support Unima by ensuring that better educational facilities are put in place.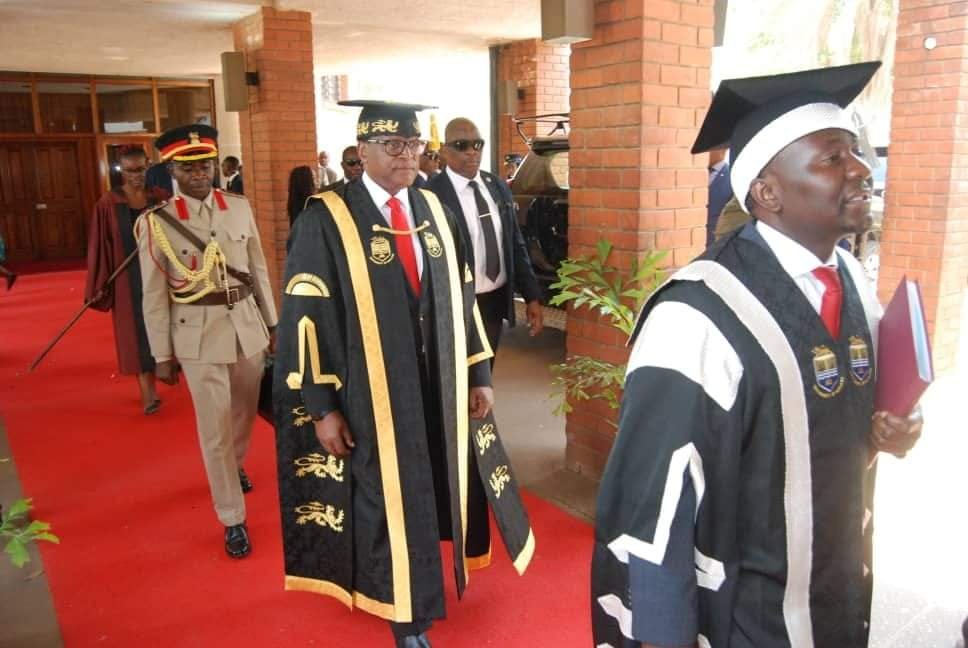 He therefore commended Unima leadership for taking a greater interest in ensuring that all infrastructural developments are on course to meet current tertiary education requirements.

Focusing on the day's graduation, Dr. Chakwera said Malawi was not supposed to experience leadership gaps while universities are well equipped to produce good leaders in both the public and private sector.

"I don't expect any department, agency or any organisation to suffer from leadership gaps because Unima is here," the president said and advised graduating students to become agents of change and instrumental in various fields.

He further advised newly graduated students to desist from immoral behaviours at any cost, so that they should be relevant and meaningful in the society, adding that their tertiary education and lifestyle should make them models to aspire and inspire those around them.

The president said he is saddened by the conduct of some graduates who engage in corruption and other unethical undertakings.

Vice Chancellor of the University of Malawi, Professor Samson Sajidu said the university has within years established good partnerships with other universities both within and outside Malawi as one way of improving education standards.

Prof. Sajidu added that Unima has embarked on various resource mobilisation strategies to ensure that the university continues to offer improved and quality education.

Unima Chairperson, Dr. George Patridge said apart from infrastructural development, plans are under way to internationalise the university to allow the university to compete with other universities in the region and beyond Africa.

" We are also intending to improve access to tertiary education by increasing enrollment from the current 11,000 to about 15,000 by 2025," he said while commending the government for continued financial support which has seen Unima implementing various development activities both academic and non-academic.

Before the graduation, the president toured some infrastructural development being undertaken by the Unima such as construction of a modern office complex and a newly constructed school of economics within the Unima campus.