Malawi Congress Party officials in Kasungu has described the DPP led government as a failure in delivering on its promises.
The MCP officials made the remarks on Tuesday March 3,2020 when they held 13 whistle stop tours within the municipality of Kasungu aiming at sensitizing people to understand the 50%+1 election law which is expected to be used in the forth coming fresh presidential polls on May 19,2020.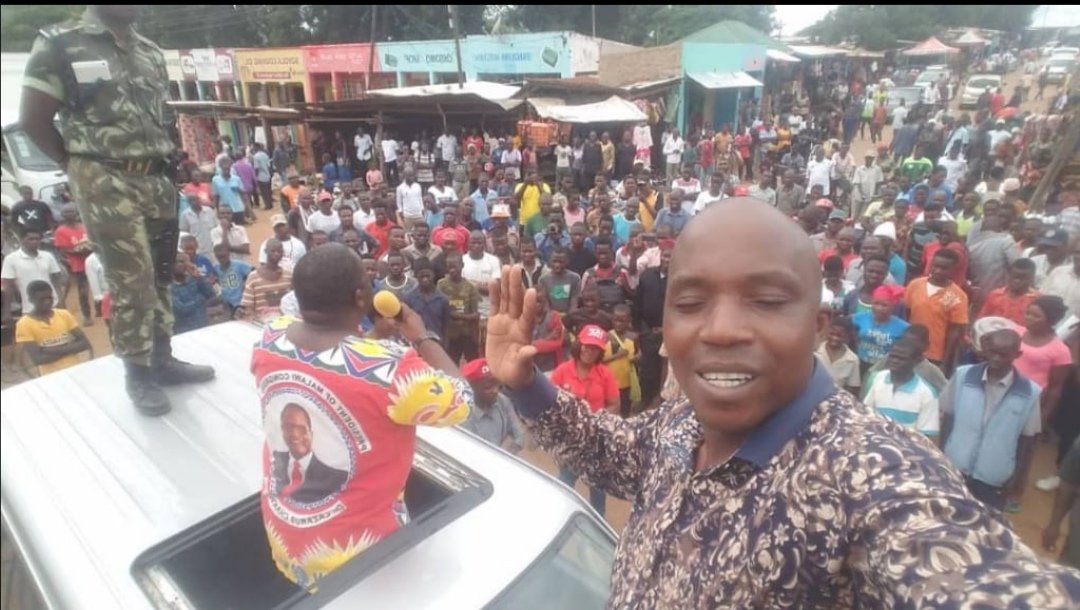 Among other things the team which was led by the first deputy speaker of the national assembly, right Hon. Madalitso Kamatcheni Kazombo told the people of Kasungu that DPP has failed to deliver citing youth loans, women loans, the Kasungu Lilongwe road that it promised to work on but nothing has been done todate. They further mentioned of hunger that has hit the country yet the government is doing nothing to help the needy with relief good items, pointing at this hunger crisis as a result of DPP' failure to invest in agricultural activities. They also spoke of the lowering down of many businesses saying its because the DPP has no welfare of the Malawians at heart. Here they urged the gathering to go and register in their large numbers when MEC announces and opens the voters registration process ahead of the elections and vote for Chakwera in large numbers on May 19,2020 saying this is the only way to make Chakwera president of this country.
On the issue of rumored alliance with UTM these MCP officials told their supporters to remain calm until the outcome is announced but urged them to campaign vigilantly for Dr. Lazarus Chakwera as he is the only remaining hope for Malawians if indeed Malawi has to change for better.
The team which had whistle stop tours in 13 centers had the first deputy speaker of the national assembly Hon. Madalitso Kazombo(MP for Kasungu East), Hon. Mike Bango(MP for Kasungu North), Hon. Jailos Bonongwe (MP for Kasungu West), Hon. Wazamazama Katatu, District chairlady for Kasungu and some Kasungu Born free members.