By Salome Mkanda
The year 2021 is coming to an end . While many will be celebrating entering the new year others will look back at close family and relatives that sadly didn't make it to the end of the year. We also have those public figures , who through their talents , work or services , we used to regard them as family and we will miss them in the new year.
SIDIK MIA
At the heart of the Corona Virus Pandemic , back in January , it was shocking to everybody to hear that MCP Vice President who was also then Minister of Transport and public works had succumbed to the virus.
Mia was an influential figure and his death will be greatly missed especially by the people in the lower shire  who were great beneficiaries of his philanthropic works
2. HON BELEKANYAMA
What a shocking day it was , two cabinet ministers dying on the same day . Hon Belekanyamba who was the then Minister of Local Government died on the dame day Sidik Mia died. He too succumbed to the Corona Virus
3 WAMBALI MKANDAWIRE
Veteran Jazz artist Wambali Mkandawire died at Kamuzu Central Hospital in Lilongwe on the morning of 31st January of Covid .Wambali embarked on his music journey in the early 70s. He produced four albums; Zani Muone, Moto, Liberty and Calabrash breath.
4 FRANK PATANI MWASE
Veteran actor and play wright Frank Patani Mwase has passed on in January 2021. Mwase who starred with the late Due Chisiza Jr died at Queen Elizabeth Central Hospital in Blantyre. Mwase was until his death National Theatre Association of Malawi (Ntam) Board Chairperson
Together with Chisiza, the two formed a great combination at WET which is yet to be paralleled years after the outfit folded
5 RAPHAEL NASIMBA
Former Malawi National Football Team chief supporter Raphael Nasimba, who also served as Nyasa Big Bullets chief supporter for some time,
Nasimba, passed on in the early hours of Thursday, 14 January 2021, at Zomba Central Hospital (ZCH).
6 RAFIQ HAJAT
Malawian Rights activist Rafiq Hajat, 65, died after suffering heart attack on September 13th
Hajat was born in Blantyre in 1955 and he got a degree in political science at Saint Xavier College in India in 1975.
He was the founding director of the Institute for Policy Interaction (IPI) in Malawi and for years he provided commentary on political developments in the media.
7 CHIEF JUSTICE LOVEMORE MUNLO
Former Chief Justice of Malawi, Lovemore Munlo died on August 19, 2021 at Queens Elizabeth Central Hospital in Blantyre.
Munlo death comes a week after he got admitted alongside his brother who also passed.
He was appointed Chief Justice of Malawi in 2007 by the then President Bingu wa Mutharika. He served as Chief Justice until he retired in 2013.
Munlo however contested for the presidency of the Malawi Congress Party where he lost to Lazarus Chakwera who is now President of Malawi.
Before his appointment as Chief Justice, he served in various portfolios in government such as Minister of Justice and Attorney General (1993 to 1994), Justice of the High Court of Malawi (1990 to 1992); Director of Public Prosecutions (1984 to 1987); Senior State Advocate (1980 to 1984) and State Advocate (1976 to 1980).
8 JOMO NKUNIKA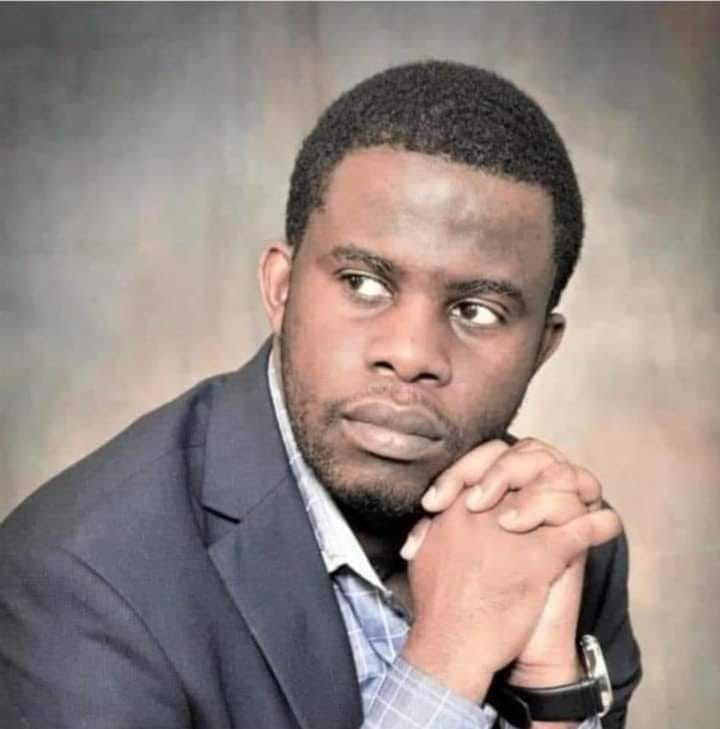 Jomo Nkunika, who led a one-time popular gospel music outfit, The Springs died of Amyotrophic Lateral Sclerosis, He died in Mexico on 22 July 2021.
The Springs became popular in the late 1990s and early 2000s with their two albums 'Ndifunitsa Kumtsata' and 'Muloreni Yesu Alamulire'. And Jomo wrote, arranged and produced music for the two albums.
9 MARIA CHIDZANJA NKHOMA
Veteran broadcaster and singer Maria Chidzanja Nkhoma passed on in Lilongwe in the morning of Saturday, January 9, 2021.
She succumbed to Covid-19 at Kamuzu Central Hospital Covid-19 isolation centre.
Until her passing, Chidzanja Nkhoma was the head of the section on women and children at Zodiak Broadcasting Station (ZBS)
10. SAMUEL KAPHUKA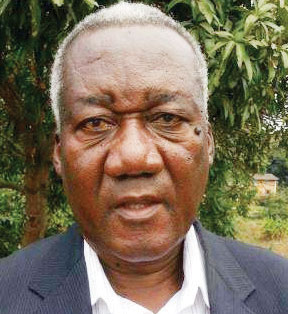 Kaphuka served as Education Minister under the administration of Bakili Muluzi's United Democratic Front (UDF).
He also served as deputy Minister of Home Affairs and Agricuture in the same regime.
In business, Kaphuka was a successful business man who owned Kaphuka Private Schools
11.CLEMENT CHIWAYA
Clement Chiwaya, who moved in a wheelchair, had gone to the building on Thursday to discuss vehicle benefits entitled to him when he left office two years ago.
12: EMILY MKAMANGA
Emily Mkamanga was a Malawian writer and social commentator. She was one of the few well-known women writers in Malawi. Mkamanga died on November 28, 2021 at the age of 72 at Wezi Medical hospital after a short illness.
She was a regular columnist for the Nation Newspaper, and also wrote political and social opinion pieces elsewhere.She had been called a "social historian"as well as commentator or journalist. In 2013,the President of the Malawi Writers Union described her as one of the only three "known" women writers in the country.(The others were Walije Gondwe and Janet Karim.) She served on the boards of various institutions including ActionAid in Malawi, the Media Council of Malawi, the Journalists Union of Malawi, Youth and Society, and the Institute for Investigative Journalism.
13: ANNE MULUZI
The first woman to hold the title of "first lady" in Malawi has died at the age of 69.
Anne Chidzira Muluzi, who was highly regarded in Malawi, died of cancer at a private hospital in Kenya on December 28th
She became first lady after her husband Bakili Muluzi was elected president in 1994 following the end of one-party rule.
14 FLO DEE
Flo Dee, real name Florida Chinyumba is an up and coming female rapper from Malawi. She died in September in Mangochi after a short illness. She had cerebral malaria.
Flo Dee came in the lime light in June 2014 after collaborating with R 'n' B star Bucci in her debut hit song "Veke Mphete" She then came back in 2016 with Kanamwali and Mafumu before disappearing from the music scene.
15 ERIC MABEDI JAKOBO
Legendary actor Eric Mabedi who was fondly known as Jakobo in theatre circles died on 2nd August after succumbed to Covid-19 at Mwaiwathu Private Hospital in Blantyre.
He was part of the famous Izeki ndi Jakobo duo.
16 SWEENY CHIMKANGO
Veteran broadcaster, gospel musician and educationist Sweeney Chimkango has died at Blantyre Adventist Hospital in Blantyre. He succumbed to Covid-19 on 29th July 2021
Chimkango was Malawi Broadcasting Cooperation (MBC) Acting Controller of Programmes, TV side at the time of his death
Some of the programmes that he used to present were Manna and Cross Rhythms on MBC television.
The late Chimkango has three albums to his credit, namely Yendanibe, Mfumu Ya Luntha, and Paulendo.
17. TINOCIOUS MAGOMBO MR NYUSENSI
veteran politician Mr Tinocius Magombo , who was commonly known as Mr Nyusensi.
Mr Magombo who became the internet hit during the 2019 election campaign, was famous for his videos that usually went viral where he was giving his honest analysis and opinions of various political issues. It was his trademark finishing line "The Combination of Nyusensi" that attracted him new admirers and made his a darling for political followers.
He died on 11th September . It is reported that he has died from the Injuries he sustained after a motorbike accident.
18 JOHN MOTA DJ ATOM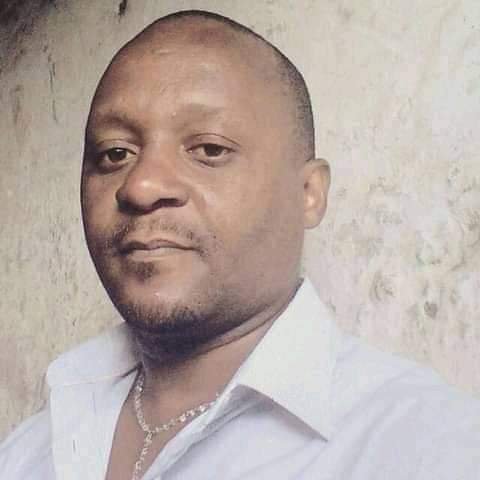 Veteran radio personality John Mota populary known as Atom the DJ died on 12th December in Blantyre after suffering High Blood Pressure.
He was working with Power FM 101 radio and has also worked with many other media houses including Ufulu FM Radio.
18. LEONARD LENZO MALUNGA
Former Flames and Be Forward Wanderers midfielder Leonard 'Lenzo' Malunga who died on Tuesday evening, January 19, 2021 at his home in Machinjiri, Blantyre
Malunga played for Telecom Wanderers, now Be Forward Wanderers, and the national team until the late 1990s when he relocated to the United States.
He debuted for Malawi in the 3-0 loss to Zambia in 1994 at Kamuzu Stadium in Blantyre.
He was the last footballer to hail from a family with a rich football history dating back to the 1970s when Green Malunga, Holman Malunga and Kennedy Malunga mesmerized fans.
19: ISRAELA BUSHIRI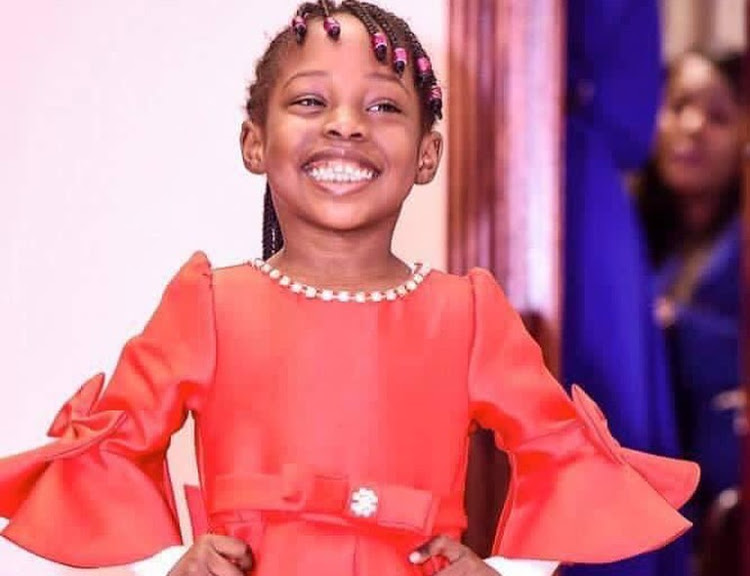 The 8-year-old daughter of self-proclaimed prophet Shepherd Bushiri and his wife, Mary, died in a hospital in Kenya On 29th March. Israella had been battling a lung infection in ICU