By Kondanani Chilimunthaka

President Lazarus Chakwera has told the nation that the long awaited M'mbelwa University in the Northern Region is one among the seven projects in the first phase of the whopping 6.85 billion dollars grant ( about K7 trillion) from the Bridgin Foundation of Belgium.

Making his address on Monday morning, November 28,2022 at Kamuzu Palace in Lilongwe during the signing ceremony of the agreement with Bridgin Foundation of Belgium which has granted Malawi a chunk of money totalling to K7 trillion as converted from the initial $6.85 billion, Chakwera revealed the inclusion for the construction of the university in the Northern Region of Malawi.

"When I said that we will construct Inkosi M'mbelwa university, which will build our nation's capacity in the production and management of animals' resources, some laughed and said it was an empty speech but the Bridgin Foundation heard my vision that day, and today we are signing an agreement with resources that will make that a reality." Said President Chakwera.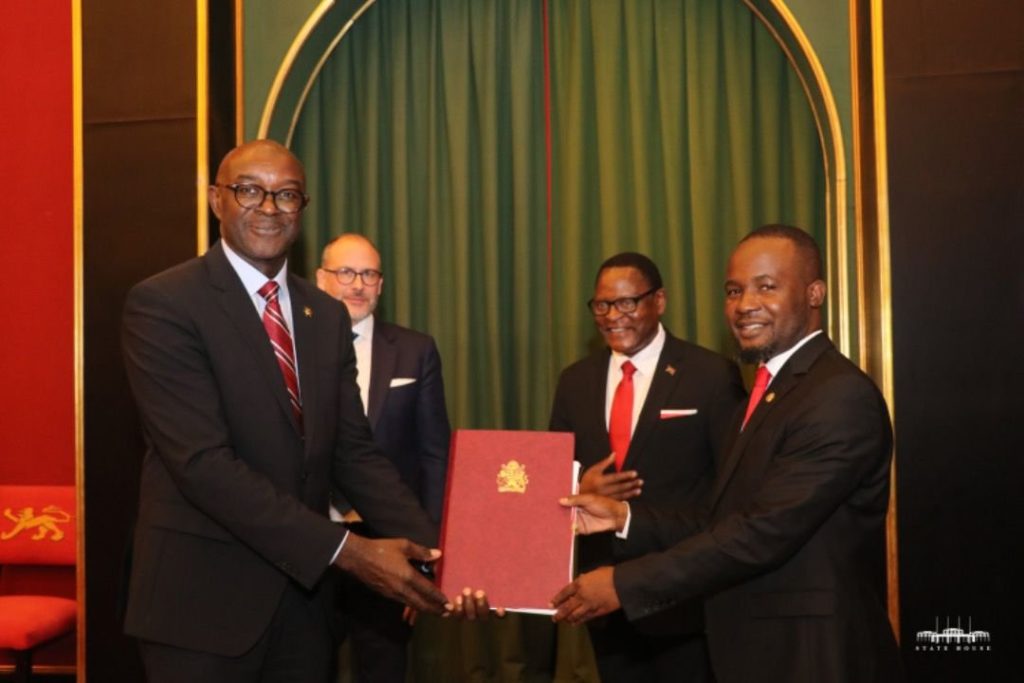 Further, President Chakwera took time to narrate to the nation on the other projects in the $6.85 billion grant from Bridgin which include increasing electricity grid by 1000 megawatts, construction of 25-story twin towers at Capital Hill to house modern offices for Government, Medical city in Chileka, Blantyre with satellites in Lilongwe and Mzuzu, Agro-processing plant at LUANAR which will also manufacture fertilizer in the country, establishment of Geology and Mining Centre at Mzuzu University and Science and Technology Centre at MUST.

"There is no region of Malawi that will not benefit from this grant. There is no region in Malawi that will not have projects from this grant. There is no political party whose members will not benefit from the projects to be financed by this grant. For this reason, today is a day of celebration for every Malawian, it is a day of celebration for Malawi' young people and the elders. It is a day of celebration for Malawi' men and women. It is a day of celebration for everyone who is active in the economy. It is a day of celebration for all of you who have prayed, fasted, worked, pushed, and hoped that someone would come along and trust us with the resources we need to develop our own country and execute the vision we have laid out for our nation." Added Chakwera.

Malawi leader in his speech also told the nation that the grant is as a result of restoration of country's standing with institutions like the World Bank and the International Monetary Fund (IMF), and development partners, saying it is that restoration of confidence that attracts investors like Bridgin Foundation to come to Malawi.

Said the President; "What Bridgin Foundation has gone today here is not just an act of kindness and generosity, but also an act of trust. What they have done is to trust that I really mean business when I say in speech after speech what I am doing and what I want to do to make Malawi a better place for Malawians."

Chakwera then commended the Bridgin Foundation for the grant, but he was quick to warn all stakeholders against any squander of the grant and search for personal benefits from the projects through corrupt means that he will not tolerate any.